About Laurie Binder


LAc, MS, RNCNP, LCCE, Doctor of Acupuncture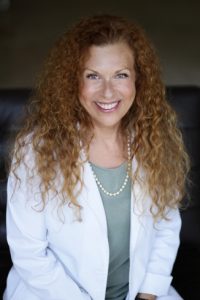 Biography
I love medicine. All medicine. I have been a practitioner in the Women's Healthcare field for over 20 years.
I began my career in Women's Health as an RN in Brooklyn working in labor and delivery. It was in my first delivery I experienced the miracle that happens when five people go into a room and six come out. From that moment on I understood that I was meant to do this work.
After moving back to California, I entered Harbor-UCLA in Los Angeles to become a specialist in Women's Health as a nurse practitioner. I wanted to expand my skills and knowledge in order to offer more comprehensive care to my own patients. At first, it was exciting to have the new freedoms that my title gave me, however, soon I discovered that I didn't have the whole picture. There was more to learn and more to give.
I had been aware of acupuncture and alternative medicine since the early 80's. I had never considered applying it to my patients. Then acupuncture interns from a local school began seeing patients at one of the clinics where I practice. I began referring my patients to them to address the complaints that my western training had not resolved. To my delight, they consistently got results.
After a year of observing this phenomenon, I decided to study Traditional Chinese Medicine to become a licensed acupuncturist. It has been an extraordinary journey. I have learned a whole new perspective on health from an eastern point of view to enhance my Western medical training.
It has enriched my life and I believe the lives of my patients as well. I am now able to evaluate and treat my patients more completely through 'acupuncture, herbs and a comprehensive lifestyle evaluation.
My love for medicine will always lead me to the best and most comprehensive care for my patients. I look forward to helping you on your journey to radiant health and well-being.
Curriculum Vitae
Licensure and Certification
LAc (Licensed Acupuncturist)
Doctor of Acupuncture, RILB
Dipl., MS, Traditional Oriental Medicine
NCCAOM National Certification
RN, CNP Licenses
DEA Furnishing Number
NCC Certification, ASPO Certification
Education
Emperor's College, Santa Monica, California
Masters of Traditional Oriental Medicine, Magna Cum Laude acupuncturist, herbal medicine
Harbor-UCLA , Torrance, California
Colposcopy Education Program
Harbor-UCLA , Torrance, California
Nurse Practitioner, Women's Health Care
UCLA, Westwood, California
Lactation Education Program
CSULB, Long Beach, California
A.P.S.O. / LAMAZE Teacher Training Program
UCLA, Westwood, California
Health Consultant Certificate Program for Complementary Health Care Practices
Santa Monica City College, Santa Monica, California
Associate of Arts Degree, R.N.
California State University of Northridge, Northridge, California
Bachelor of Science Degree, Community Health Education
Experience
Santa Monica Acupuncture and Wellness, Santa Monica, California
Licensed Acupuncturist, Herbalist
Provide comprehensive diagnosis and treatment using acupuncture and herbal formulae.
Westside Women's Health Center, Santa Monica, California
OB/GYN Nurse Practitioner
Provide comprehensive women's health care in this non-profit community clinic serving low-income women.
Santa Monica-UCLA Hospital
Childbirth Educator / Lactation Educator and LAMAZE classes
Developed and implemented a comprehensive education program
Long Island College Hospital
RN, Labor and Delivery
Guest Lecturer
UCLA Medical School, Stages and phases of labor and delivery
Affiliations
LAMAZE International
National Association of Nurse Practitioners in Reproductive Health
American Academy of Nurse Practitioners
ACOG Educational Affiliate
Media Health Expert
Laurie has been a featured guest on the following television channels and shows as a health expert:
What Laurie's patients are saying